Lately I have felt inspired by many crafty projects but I am
plagued by inertia. I have been crafty only in my dreams. I actually tried yesterday! I recently bought a crochet book titled "Long-Legged Friends" by Hisako and Shizue Okawa.
Aren't those the cutest little creatures? I am particularly fond of the curly haired poodle. I even found the perfect yarn while on layover in Kona a couple of weeks ago.
Now, I am not that experienced with crochet and I can muddle through most of the time. I think it would be safe to say that I am a newbie. After 9 or 10 failed starts I threw up my hands in frustration and quit. (Not exactly a rage quit but close.) As perfect as the yarn is for a curly haired dog, I could not for the life of me see the stitches! ARGH! Tomorrow I am spending Thanksgiving with my guys and our friends the Carter's. Their teenage daughter is an amazingly talented fiber artist and I'm hoping she can give me some tips on how to see the bleep'n stitches and at least get me started. We'll see if it's a lost cause.
I absolutely NEED to make a new duvet cover for my duvet. Back in September when I was on vacation I was highly motivated and designed a cover in my EQ7 quilt design program.
I cut it out and even managed to sew 224 half square triangles together before it was time to return to my jet lagged work life. So... that's where that project ended, at least for now.
Now all I need to do is sew together 504 pieces plus the border sashing! I really should get on that.
Meanwhile, I have come across a super cute doll pattern for hand sewn dolls designed by Shelly at Gingermelon Dolls. They are the perfect take along project to haul all over the world with me! I've ordered felt and safety eyes for this fun project. If I can get this one "off the ground" all the young girls that I know might find themselves a recipient of one of my creations! The boys might end up with a curly haired dog if that one "flies"!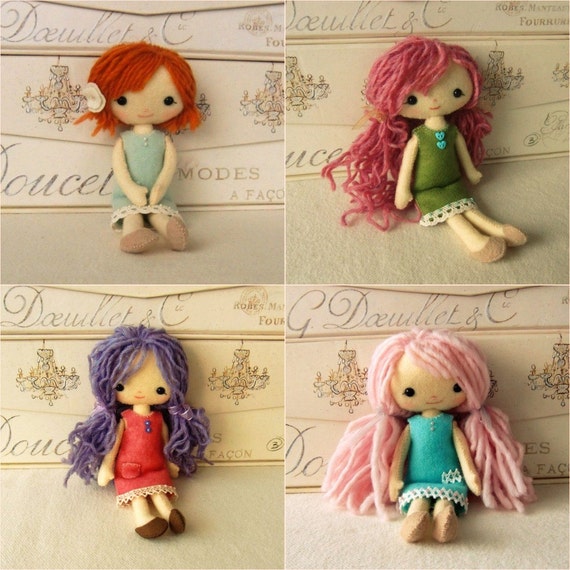 Then this morning I woke up thinking about Christmas themed projects... Oh well. I guess the list goes on!
Virtual, my physics major son tells me that Newton's First Law of Motion is at work here... an object (that's me) at rest stays at rest unless acted upon by an unbalanced force. I am experiencing NO net force so my velocity is holding constant at zero. I'm thinking I am in serious need of an unbalanced force of motivation!